Charade
Remus Carey has questions.
What really had happened to him in the dark, back streets of Venice? How had he got himself tangled up in a seemingly bungled mission – and who were the agents who'd almost cost him his life?
Miles Bichard has the answers. When he shows up unannounced and the two head out on Carey's boat, it's not only fish he's hoping to catch. Forced below decks by a raging storm, the two must piece together an explanation more treacherous than Carey had ever thought possible… and one that leads to an offer which, should he accept, will change his life forever.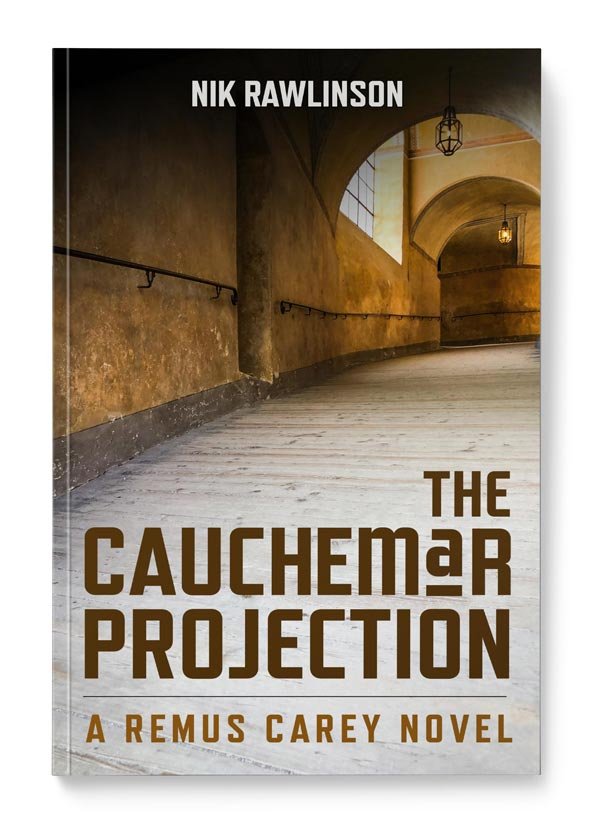 The Cauchemar Projection
An analyst stealing documents from the French secret service, Russian troops on Europe's border, and a murder in a monastery in the foothills of the Alps. When a series of unlikely events happens in quick succession, Europol calls on Remus Carey to find the cloistered killer - and stop its secrets leaking.
Cut off from the outside world, he must find clues in the monastery's medieval archive, trawl long-forgotten remedies, and work out how an unlikely ally - a colony of bees - can help him complete his mission.
Not only a race against time, it's a race to understand it, in a place where the clocks count differently, everyone has an alibi, and an ambitious astrophysicist is sure that science will let him see into the future.